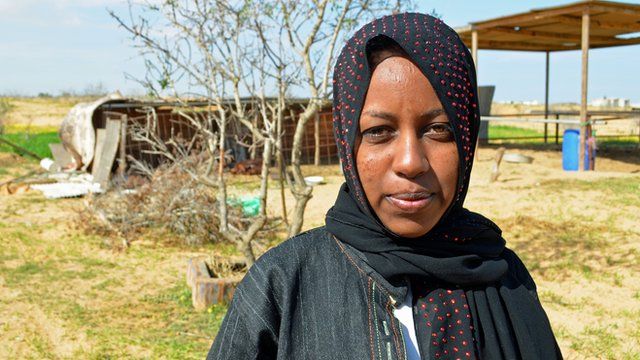 Video
'Kidnappers melted plastic on my back'
In November, the Today programme heard from an Eritrean man who was being held hostage in Sinai.
Four months on, and Philemon Semere, who was interviewed by the BBC's Mike Thomson, is still being held there.
The kidnap trade in Sinai has been described by the United Nations as one of the most unreported humanitarian crises in the world and little seems to be being done to stop it.
Last year 3,000 Eritreans are thought to have fled their repressive and impoverished country in search of a better life. Many then head for swollen refugee camps in neighbouring Sudan, which are now home to nearly 90,000 people.
But according to the UN, 70% of new arrivals disappear. Some find their own way to other countries but many are thought to fall victim to gangs of Sinai based people traffickers who roam this desert region looking for kidnap victims.
Torture, beatings and extortion then follow. Mike Thomson travelled to the heart of the kidnap region in northern Sinai to report.
He spoke to one young woman, Lamlam (pictured), who told him: "The kidnappers would make me lay on my back, then they would get me to ring my family, to get them to pay the ransom they wanted.
"As soon as one of my parents answered the phone, the men would melt flaming plastic over my back and inner thighs, and I would scream and scream in pain.
"This, they hoped, would put extra pressure on my mother and father to find the money."
And you can hear more on this story in Assignment: Escape from Sinai on the BBC World Service on Thursday 7 March at 0905 GMT.
First broadcast on BBC Radio 4's Today programme on Wednesday 6 March 2013.