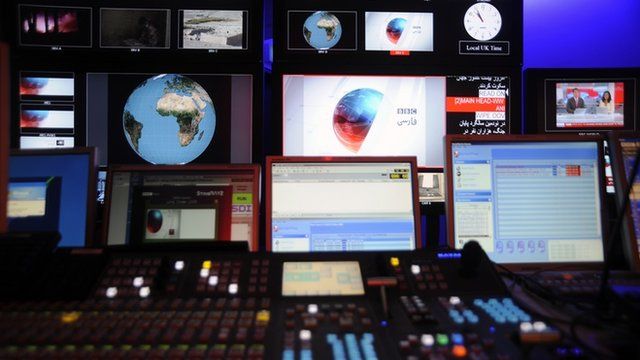 Video
Iran 'intimidating BBC journalists'
The BBC says staff at its Persian service in London are among dozens of Iranian journalists who have been subjected to intimidation by the Iranian government.
The authorities are attempting to put pressure on BBC journalists by arresting their family members in Tehran, it says, and that false Facebook pages have been set up where presenters and other staff members admit to allegations of sexual misconduct and working for the M16.
The corporation believes this is part of what appears to be an operation sponsored by the authorities and aimed at discrediting reporters in the eyes of the public in Iran.
Peter Horrocks, director of BBC Global News, said that it was an attempt by the authorities to "persuade some people in the Iranian population that the BBC Persian service is as they claim distorted and following the British government's agenda". But he insisted "the Persian service is as impartial as any other BBC service".
Horrocks claimed the head of the Iranian National News Agency had said it was "unislamic" that families are being targeted because of the professional decisions of their family members and that there was a "debate in the regime" as to whether this action was justified.