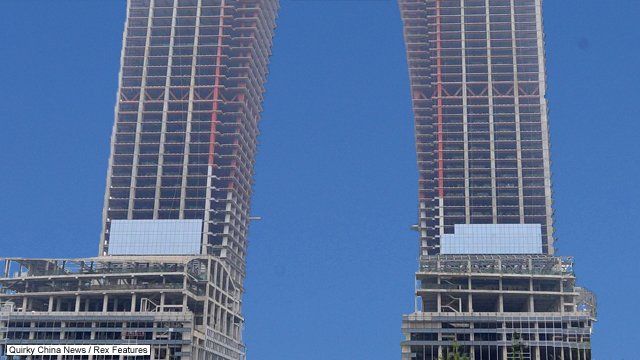 Video
'Pants' skyscraper? China reacts against latest tall building
This has been a landmark year for the world's skyscrapers. Despite the global financial crisis, 2012 saw the unveiling of Europe's new tallest building, the Shard in London - and by the end of the year, nearly three-quarters of the world's 100 tallest buildings will be located in Asia and the Middle East, a dramatic shift from west to east.
China has been the centre of this skyscraper boom of the last decade, and now has more than 200 buildings of over 200m (656ft) in height across 33 cities.
But the trend has not been without controversy, as John Sudworth discovered when he visited one unusual building project in Suzhou.