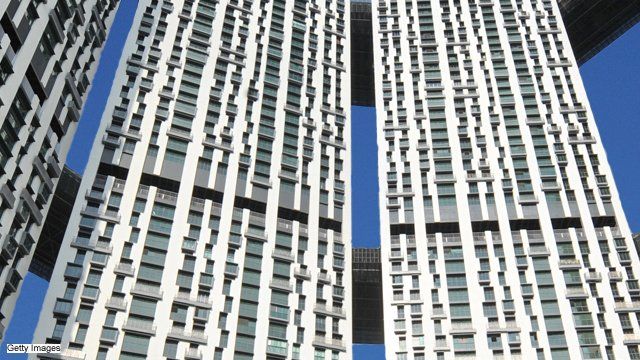 Video
Reaching for the sky: Streets in the sky
This has been a landmark year for the world's skyscrapers. Despite the global financial crisis, 2012 saw the unveiling of Europe's new tallest building, the Shard in London - and by the end of the year, nearly three-quarters of the world's 100 tallest buildings will be located in Asia and the Middle East, a dramatic shift from west to east.
With a growing number of people living and working in tall buildings, architects have become increasingly concerned with finding ways to introduce horizontal spaces - providing a place for residents to socialise, exercise and get some fresh air.
Sharanjit Leyl visited The Pinnacle@Duxton building in Singapore, a public housing complex of seven buildings linked with 'sky bridges'.