Media player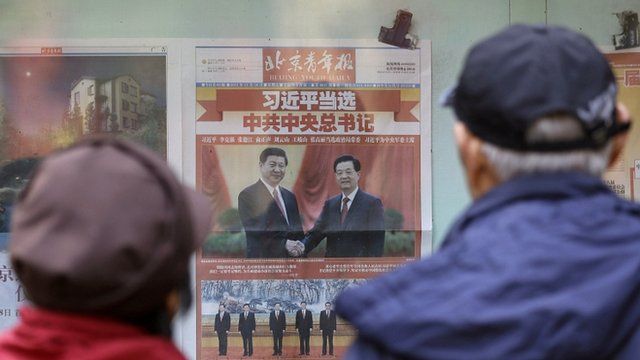 Media playback is unsupported on your device
Video
What do Chinese people most want new leaders to change?
Xi Jinping, the man confirmed as China's new premier, and his committee of six are in charge of about 1.3bn people over the next decade, all of whom have big economic expectations - be it lower rents, better health care, bigger pensions, and many of whom also desire more personal and political freedom.
But what will his rule look like? Less corrupt, expansionist, will growth stutter, will social media become an unstoppable engine of change?
Newsnight's Economics Editor Paul Mason, who witnessed the changing of the guard in Beijing, reports.