Media player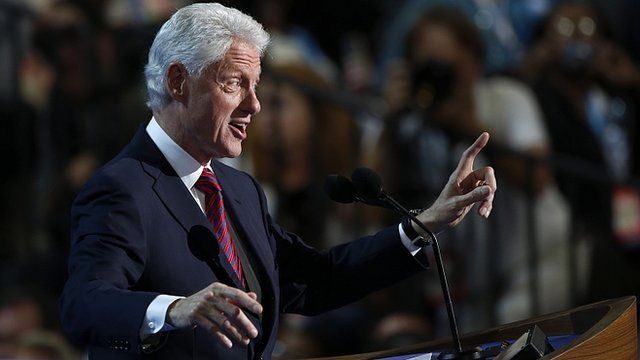 Media playback is unsupported on your device
Video
'Bill Clinton was the President of good times'
American poltical consultant Maria Ashok and Timothy Randolph Stanley of The Telegraph debate Bill Clinton's legacy - and whether his endorsement at the 2012 Democratic convention helps or hinders Barack Obama in his re-election bid - on BBC World Have Your Say.
Get in touch with World Have Your Say on Twitter, Facebook or Google+.
You can via email at worldhaveyoursay@bbc.com or text us on +44 77 86 20 60 80.
When we're on air, you can call us on +44 20 31 62 42 42.