Media player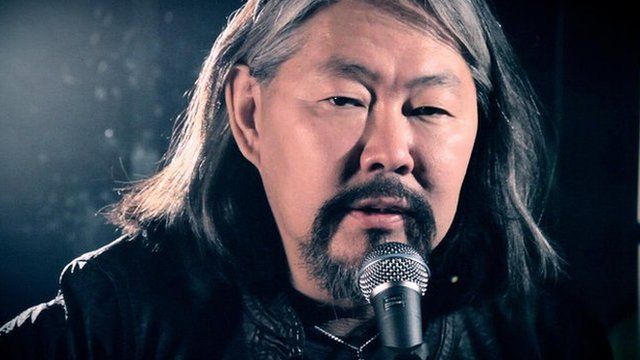 Media playback is unsupported on your device
Video
Performer blends Siberian throat-singing and rock music
Throat singing is an ancient tradition practised by the people of Tuva, a small republic in southern Siberia.
Developed by the nomadic herdsmen of central Asia, the tradition requires singers to produce two or more pitches simultaneously, creating an unusual effect.
Traditionally sung outdoors, this music has only recently been brought to concert halls by musicians such as Albert Kuvezin.
He is the founder of Yat-Kha, an award-winning band which since 1992 has produced Tuvan folk music fused with contemporary rock.