Media player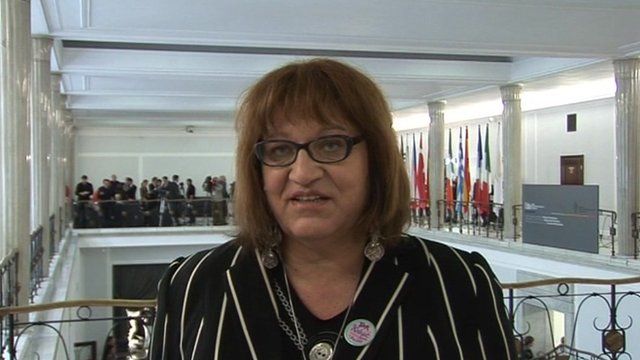 Media playback is unsupported on your device
Video
Poland's first transsexual MP to be sworn in
Poland's first transsexual Member of Parliament will be sworn in Tuesday.
Anna Grodzka, 57, belongs to a new anti-clerical party, Palikot's Movement.
It has become the third largest group in the Polish parliament following October's elections. It campaigned for the legalisation of abortion, gay marriage and marijuana.
As Adam Easton now reports, its success has led many to question whether Poland's influential Roman Catholic Church is out of touch with young people.