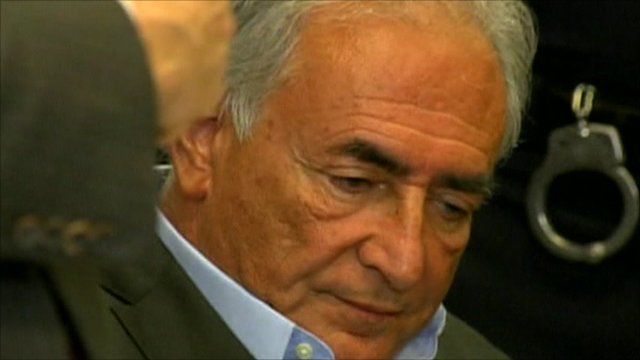 Video
Former IMF chief Dominique Strauss-Kahn leaves prison on bail
The former head of the International Monetary Fund (IMF) has been released from a New York City jail after posting $1m (£618,000) cash bail.
Dominique Strauss-Kahn, who denies charges of attempting to rape a hotel maid, is to be kept in home detention at a temporary location in Manhattan.
He had earlier agreed to be confined to a luxury flat but residents there refused to accept him, reports said.
The BBC's Will Grant reports.
This report features William Taylor, Dominique Strauss-Kahn's attorney
Go to next video: Dominique Strauss-Kahn granted bail