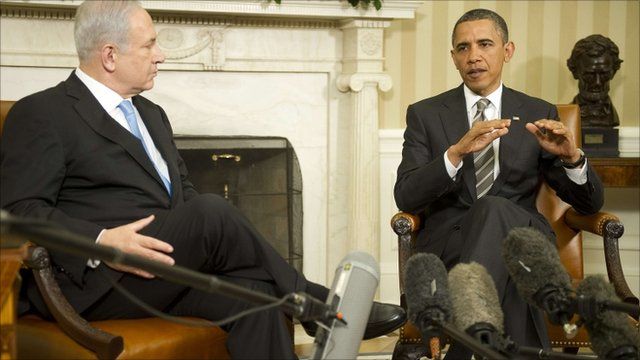 Video
Israel-US talks: Obama on 'differences' with Netanyahu
US President Barack Obama has admitted there are "differences" between his and Israeli Prime Minister Benjamin Netanyahu's views on aspects of the Middle East peace process.
Their meeting comes a day after Mr Obama gave a speech in which he said that the 1967 Israel-Palestine border should be the "basis for negotiations" to set up a future Palestinian state.
Mr Obama said: "Our ultimate goal has to be a secure Israeli state, a Jewish state living side by side in peace and security with a contiguous, functioning and effective Palestinian state."
Benjamin Netanyahu has dismissed basing an agreement on the 1967 borders.
Go to next video: Israel defiant on 1967 borders