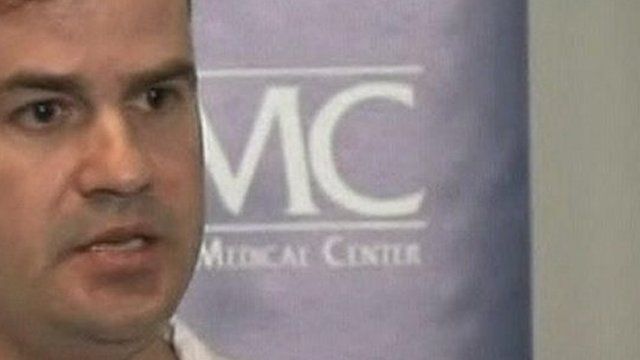 Video
Giffords' surgeons are cautiously optimistic
Surgeons treating the US congresswoman, Gabrielle Giffords, say they are cautiously optimistic for her recovery.
The 40 year old Democrat was shot in the head while meeting members of the public at an event outside a supermarket in Tucson, Arizona. She remains in a critical condition in hospital.
Six other people, including a nine year old girl, died in the shooting incident.
A man is in custody.
At a news conference held at the University Medical Centre, hospital directors praised the efforts of staff who tried to save the victims.
Chief neurosurgeon, Michael Lemole, described the extent of Ms Giffords' injuries.