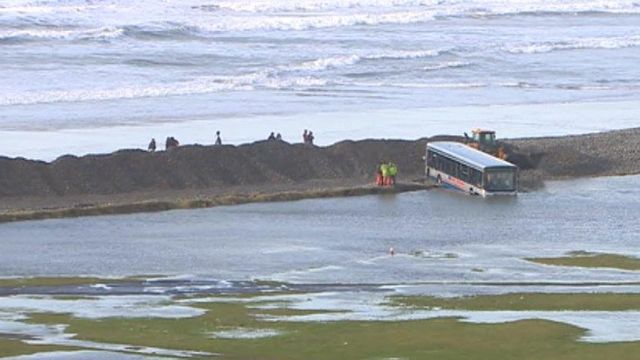 Video
Newgale flooding: Road closure would be 'disastrous'
More than 100 people attended a public meeting to discuss the future viability of flood defences at a Pembrokeshire beach.
Newgale beach's shingle bank has been breached many times and the adjacent A487 was forced to close when part of it washed into the road last year.
Passengers had to be rescued after a bus was hit by a large wave there during storms in February 2014.
There is concern the road could be lost eventually to the sea.
Sandra Young, of Solva Community Council, said it was essential a new road was built and the impact of doing nothing would be "disastrous", leaving people on the peninsula isolated.
Go to next video: Review of beach's shingle flood defence