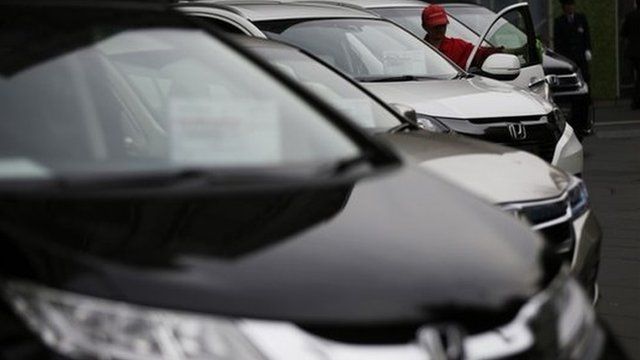 Video
Analysis: How councils calculate executives' car deals
A lease hire car scheme for more than 20 managers costs a west Wales authority more than £115,000.
Pembrokeshire council claimed the cars are part of the contracts for chief officers and mean savings on a lower mileage rate.
It comes after it was revealed former chief executive Bryn Parry-Jones was loaned a Porsche worth £90,000.
Five officials classed as directors can claim up to £7,360, and 16 "heads of service" can claim up to £5,156.
The council confirmed to the BBC the current cost to the authority but it is understood not all claim up to the maximum, and the amount depends on the car they choose.
Hugh Coombs, professor of accounting at the University of South Wales, specialising in public services finance explained to BBC Radio Wales' Oliver Hides some of the calculations involved.
Go to next video: Council chief's 'period of absence'