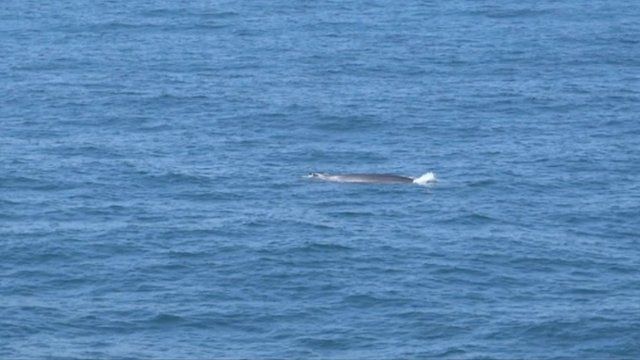 Video
Pembrokeshire Sea Trust spots large group of fin whales
A group of at least 12 feeding fin whales has been spotted by a marine conservation group about 60 miles off the coast of Pembrokeshire.
The Sea Trust says last week's discovery of numbers could indicate the huge animals are feeding in the Celtic Sea all year round.
The whales were spotted by researchers on a Stena Line ferry crossing from Cherbourg to Rosslare.
It was the first time the Sea Trust has surveyed this area in 10 years.
Video courtesy of the Sea Trust.