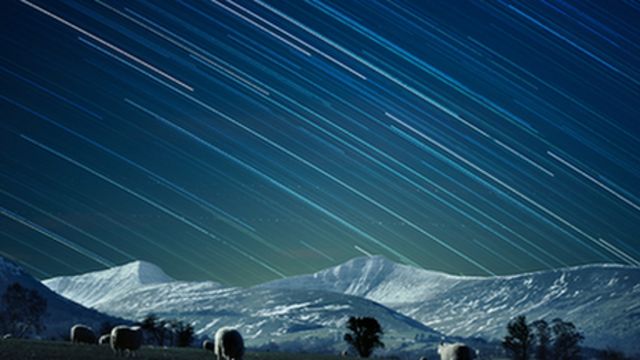 Video
Dark skies draw visitors in winter
BBC Radio Wales' reporters are using carols for inspiration to take a look at issues affecting Wales in 2013.
Inspired the the song O Holy Night, Gilbert John has been to one of the best places in the world for studying the night sky.
In February, Brecon Beacons National Park become the fifth destination to be granted dark sky status.
Some visitors now come specifically to study the sky in winter.
Alan Edwards from Ashford, Kent, said: "We have been coming down here for some six years. From the area we come from, we certainly don't get the beauty of a sky like this.
"I'm afraid all you see is an orangey glow. An area like this is an added attraction."