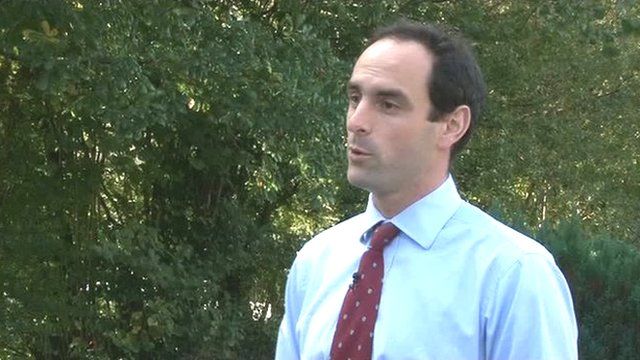 Video
'Plebgate' creates need to restore public trust in police, says Salmon
Dyfed-Powys Police and Crime Commissioner Christopher Salmon has proposed opening up the force's complaints procedure to increased public scrutiny.
His comments come in the wake of the so-called "plebgate" affair, in which Andrew Mitchell resigned as UK government chief whip following an altercation with police officers who refused to let him ride his bicycle through Downing Street's main gates.
Mr Mitchell's supporters have accused the police of misrepresenting the situation, calling for greater public accountability of officers.
Mr Salmon said following "plebgate" he wanted to stop complaints' cases becoming serious and "nip them in the bud".
He spoke of looking at ideas such as residents' panels as a way of restoring faith in the police.
Adrian Browne reports for the BBC's Sunday Politics Wales.