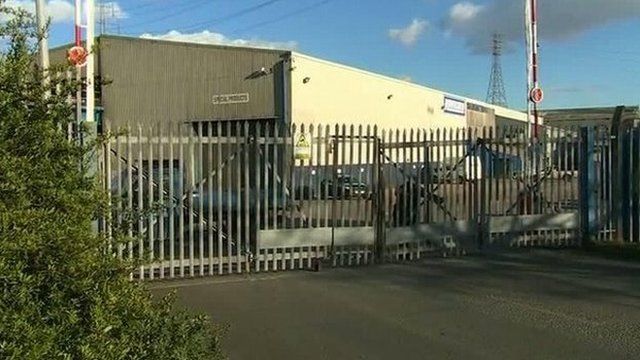 Video
120 jobs for former Rowecord steelworks site in Newport
Up to 120 jobs are to be created at the former Rowecord steelworks site in Newport.
The former family company was once Wales' largest steel contractor and helped build the Aquatics Centre for the London 2012 Olympics.
The firm collapsed in April 2013 with the loss of 430 jobs.
AIC Steel Group says it plans to invest £10m turning the site into its first UK headquarters.
About 18,000 tons of structural steel will be made every year at the plant for the company, which built the Kingdom Tower and Medina Airport, both in Saudi Arabia where the company is based.
Steffan Messenger reports.
Go to next video: Failed steel contractor owes £24m