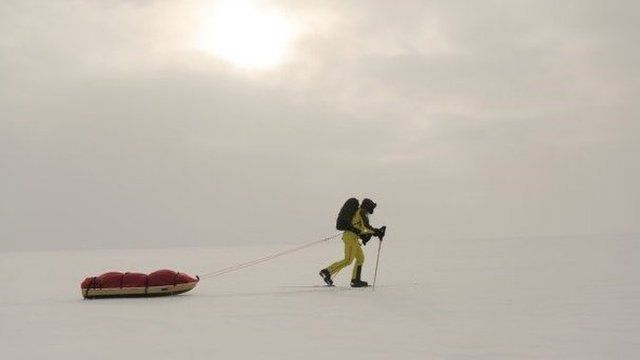 Video
Polar adventurer Richard Parks on 'toughest' journey
Former rugby player turned adventurer Richard Parks has said his solo trek to the South Pole was "one of the toughest things" he has ever done.
Parks, 36, took 29 days and 19 hours to reach the pole, making it the second-fastest solo journey there ever and giving him the title of Britain's fastest South Pole traveller.
The Pontypridd-born former Wales international and Gwent Dragons flanker is now back home.
He told Radio Five Live after losing 12kg in weight during the trip, which saw him expend twice the number of calories he ate, he was enjoying the process of gaining it back.
This was his second attempt at the journey after bad weather forced him to abandon the journey in January 2013.