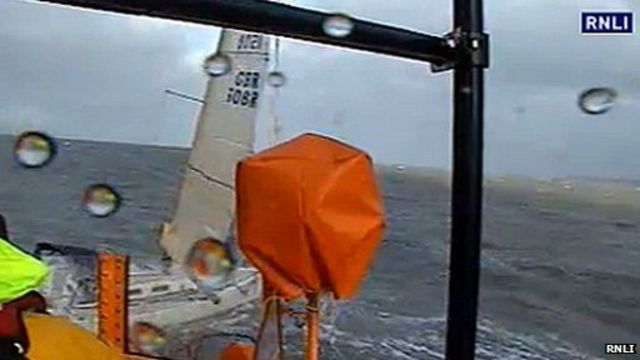 Video
RNLI footage of yacht rescue off Vale of Glamorgan coast
A woman has been flown to hospital after falling overboard from a yacht off Nash Point in the Vale of Glamorgan, say Swansea coastguards.
The skipper of the 35ft yacht sent a radio and mayday message at 07:10 BST reporting the emergency.
The woman was struggling to get back on board but was wearing a lifejacket and was attached to the boat.
An RAF search and rescue helicopter from Chivenor in Devon pulled her from the water on Saturday.
The RNLI's Barry Dock lifeboat was involved in the rescue in windy and choppy sea conditions and here is their footage as they arrived at the scene.
Video courtesy of RNLI