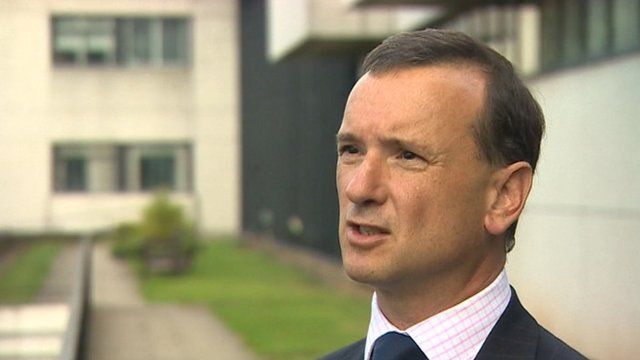 Video
Alun Cairns: I've got to look farmers in the eye on trade
Welsh Secretary Alun Cairns has said a bill to convert EU law into British law is intended to ensure Welsh firms continue trading with the rest of the EU after Brexit.
First Minister Carwyn Jones called the repeal bill, published on Thursday, a "naked power-grab" attacking the foundations of devolution.
In a joint statement, Mr Jones and Scottish First Secretary Nicola Sturgeon claimed the legislation "does not return powers from the EU to the devolved administrations, as promised".
But Mr Cairns said the bill would lead to a UK framework allowing farmers and other exporters in Wales to continue trading across Europe.
Go to next video: Brexit 'carries the seed of division'