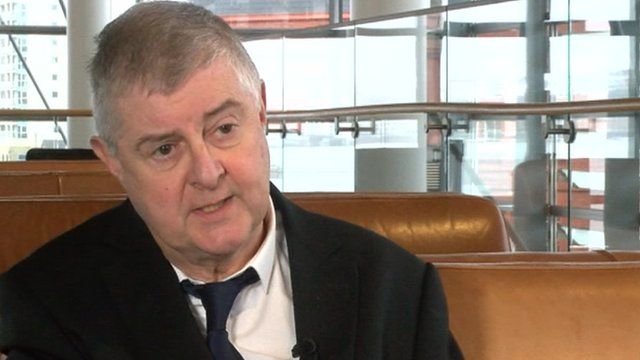 Video
Mark Drakeford: Tory ministers will not impose strike rules on us
Rules making it harder to call strikes in public services will be scrapped in Wales under Welsh Government plans, Finance Secretary Mark Drakeford has told BBC Wales.
Welsh ministers will publish a bill on Monday to repeal parts of the UK government's Trade Union Act of 2016.
The act requires at least 40% of union members to vote for strikes in public services before they can take place.
Welsh Labour has pledged to ditch that rule and other parts of the act in the NHS, the fire service, schools and other devolved services.
The UK government said people had "a right to expect protections from undemocratic strike action".
Go to next video: Easier strikes 'not positive politics'