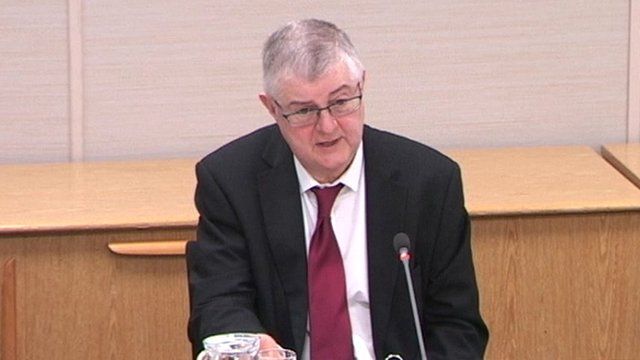 Video
Wales Bill: Parties will be weighing it up, Drakeford says
It is not a "foregone conclusion" that AMs will back the next stage of devolution in a vote next Tuesday, Welsh finance minister Mark Drakeford has said.
The Wales Bill will transfer some control of income tax, along with powers over energy, transport, and assembly elections.
Lord Bourne, a Wales Office minister, has warned that a rejection in the assembly would stop the bill becoming law.
Mr Drakeford told an assembly committee that a new agreement on Treasury funding had removed a barrier to support for the bill, and that parties would be "weighing it up" in the run-up to the vote.
Go to next video: Devolving water powers 'rights a wrong'