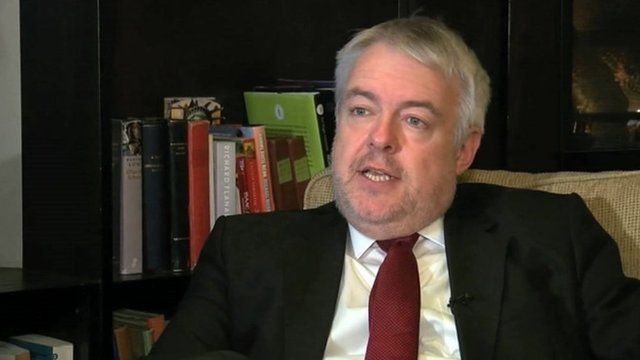 Video
Carwyn Jones: Allow freedom of movement to go to a job
European Union citizens should still be able to come to the UK to work after Brexit, First Minister Carwyn Jones has said.
He was speaking during a fact-finding visit to Norway, which is not a member of the EU but pays to be part of the European single market.
In return for trading freely with EU nations, Norway accepts most EU laws and allows EU citizens to live and work there.
Mr Jones suggested that the UK should agree a compromise with the EU on immigration, to retain single market access.
He told BBC Wales EU citizens could still be allowed to move to the UK after Brexit, provided they already have a job to go to.
Meanwhile, Norway's Prime Minister Erna Solberg said she feared the UK will have a "very hard Brexit" because it lacks international negotiation experience after being an EU member for so long but hoped a "better solution" is found.