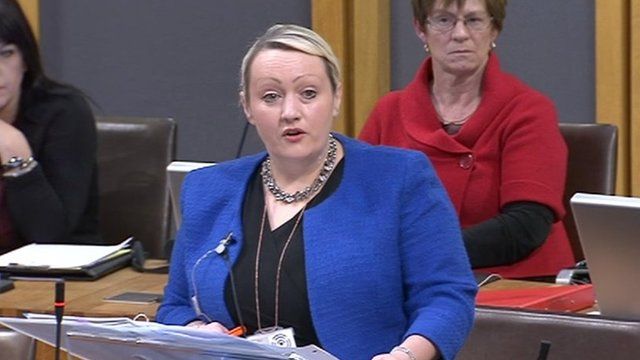 Video
Sport Wales board 'dysfunctionality' prompted action
The activities of the board of Sport Wales were suspended because of its "dysfunctionality", Public Health Minister Rebecca Evans has told AMs.
Ministers stepped in last week, after the board passed a no-confidence vote in chairman Paul Thomas.
He had written a report - leaked to BBC Wales - which said the publicly-funded organisation was in "danger of stagnating" and was spending an "unacceptable" amount of money on its board.
On Tuesday, Ms Evans said that there had been tensions over recent weeks which the board had been unable to resolve internally.
An eight-week review of the board is being carried out for the government.
Go to next video: 'Head scratching' over board suspension