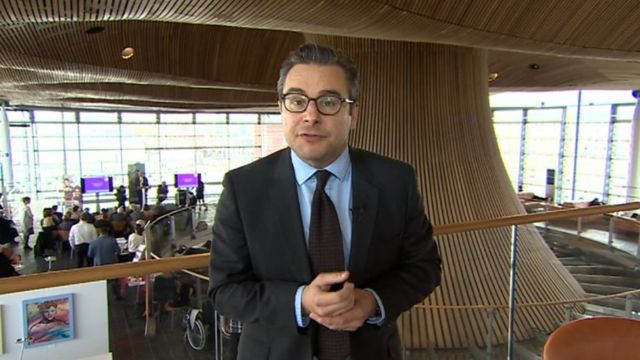 Video
Sport Wales: The 'final straw' for ministers
The activities of the Sport Wales board were suspended by Welsh ministers because of concerns it had become dysfunctional, the BBC understands.
It is believed the suspension, announced on Wednesday, is not directly related to a critical internal review.
The report, by new chairman Paul Thomas, has been leaked to BBC Wales.
The document says the body was in "danger of stagnating" and accuses its managers of not listening and engaging with people outside its Cardiff base.
BBC Wales political editor Nick Servini says the "final straw" for the Welsh Government appears to have been a board vote of no confidence in Mr Thomas.