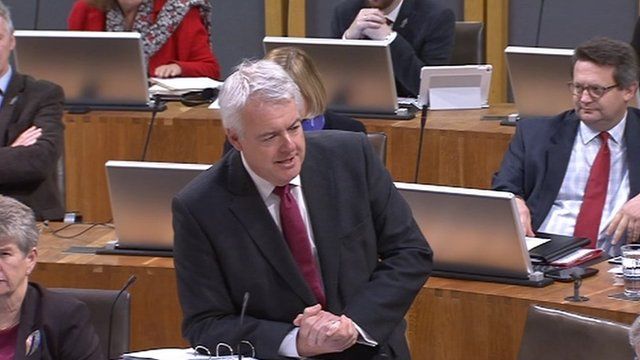 Video
Farage as diplomat 'like giving a child a chainsaw'
The first minister has rejected the idea of asking UKIP interim leader Nigel Farage to use his friendship with US president-elect Donald Trump to boost US trade with Wales.
Mr Farage - who had supported Mr Trump on the campaign trail - was the first UK politician to congratulate him in person following his election victory.
Carwyn Jones denounced Mr Farage on Monday as a "grinning poppy-less popinjay" who had shunned Remembrance Day celebrations to go on a "jolly" in New York.
At First Minister's Questions on Tuesday, Mr Jones declined an invitation from UKIP group leader Neil Hamilton to take advantage of Mr Farage's connections, saying it would be like "giving a child a chainsaw".
Go to next video: Farage 'just tourist' visiting Trump