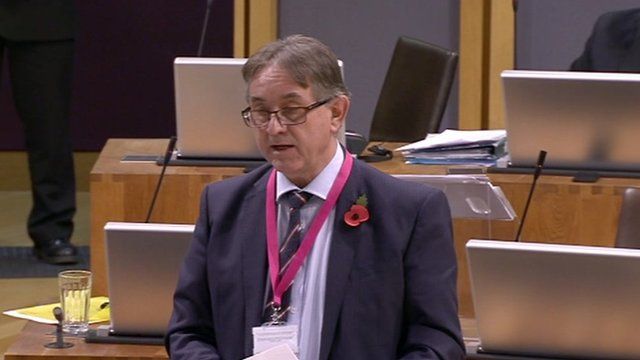 Video
Nigel Farage protest 'attempt to intimidate' Supreme Court
The leader of UKIP's assembly group has been urged to disassociate himself from reports that Nigel Farage will lead a protest at the Supreme Court when it considers an appeal over the Brexit process.
The UK government is seeking to overturn a High Court decision that it cannot trigger Article 50 to take the UK out of the European Union without the approval of Parliament.
Mr Farage has reportedly warned of "disturbances in the street" if supporters of Brexit feel the referendum result is being frustrated.
Counsel general Mick Antoniw told AMs he planned to intervene in the Supreme Court appeal, claiming a win for the UK government on the use of royal prerogative could have implications for the devolution process.
UKIP group leader Neil Hamilton said the will of the British people to leave the European Union should be respected.
But Mr Antoniw said Mr Hamilton should show his support for the independence of the judiciary, by rejecting talk of a Supreme Court protest.
Go to next video: Davis: Brexit process cannot 'drag on'