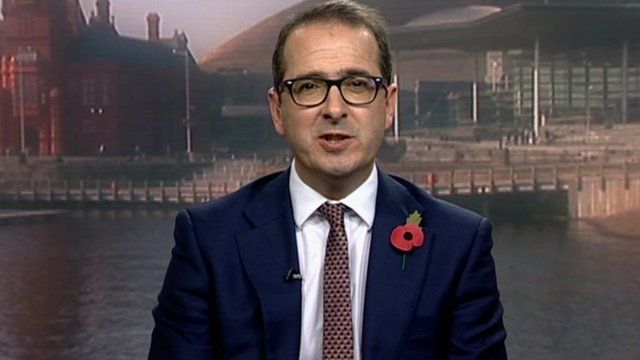 Video
Owen Smith on Brexit: I won't vote to make people worse off
Labour MP Owen Smith has said he could "potentially" vote against triggering Article 50 if he thinks Brexit will make his constituents worse off.
It follows a High Court ruling that the UK government must seek Parliamentary approval for launching the formal process that will result in the UK leaving the European Union.
Ministers have said they will appeal against the decision, claiming they already have the authority to trigger Article 50 through royal prerogative.
Some Brexit supporters have claimed pro-EU MPs would use a House of Commons vote to try and overturn the result of the referendum.
The Pontypridd MP told the BBC's Daily Politics programme he disagreed with Labour colleagues who felt they were obliged to accept Brexit whatever the terms.
Go to next video: 'Give certainty on direction of travel'