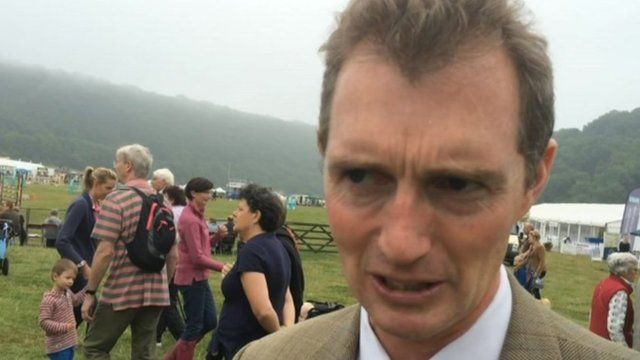 Video
Pro-Brexit MP Davies: No problem if people here to work
A Welsh MP who campaigned for Brexit has said he would be willing to accept some freedom of movement between the UK and European Union for people from existing member states.
Monmouth Conservative MP David Davies made his comments amid uncertainty over Britain's future relationship with the other 27 nations after it leaves the EU.
During the referendum campaign, Leave supporters said they wanted the UK to take back control of its borders.
But senior European figures have warned Britain not to expect tariff-free trade without some agreement on rights for EU citizens to work in the UK.
Mr Davies said he was concerned about people coming to Britain to claim benefits.
Go to next video: Owen Smith calls for second Brexit vote