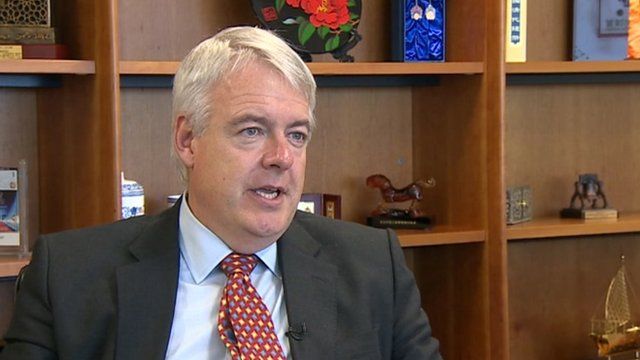 Video
Let's see Brexit funding promise kept, Carwyn Jones says
The UK government should ensure Wales does not lose out financially when the UK leaves the European Union, the first minister has said.
Carwyn Jones was speaking after meeting the new prime minister, Theresa May, for the first time since she succeeded David Cameron in the wake of the EU referendum.
Mrs May promised to involve Wales, Scotland and Northern Ireland in negotiations to settle the Brexit deal.
Mr Jones said he expected to see the UK government keep the promise made by Leave campaigners to make up for the lost EU grant aid enjoyed by Wales.
Go to next video: May: 'I want Wales involved' in Brexit