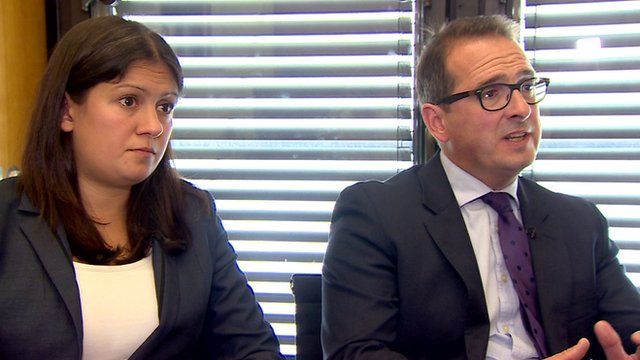 Video
Owen Smith on Jeremy Corbyn: 'It breaks my heart'
Pontypridd MP Owen Smith has quit Labour's shadow cabinet, saying Jeremy Corbyn cannot continue as leader.
Shadow Welsh Secretary Nia Griffith and Shadow leader of the house Chris Bryant have also joined the revolt against Mr Corbyn by most of his front bench team.
The Labour leader has been accused of mounting a lacklustre campaign to remain in the EU, helping hand referendum victory to the Brexit camp.
Mr Smith was interviewed alongside Lisa Nandy, who quit as shadow energy and climate change secretary.
Ruling himself out of any leadership contest, he said Labour needed someone who could bring the party together.
Go to next video: Bryant: Corbyn 'inappropriately inept'