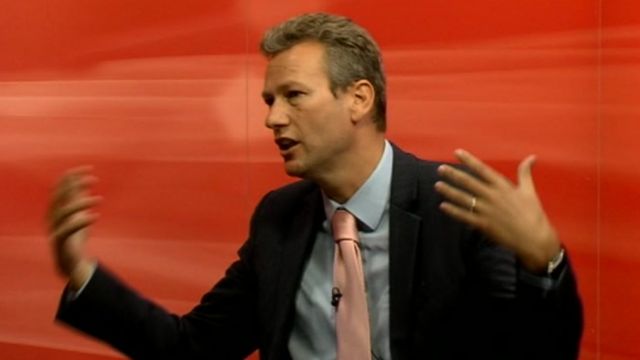 Video
EU referendum: 'Polar bears could do a better job of trade,' says UKIP's Gill
UKIP Wales leader Nathan Gill has suggested that Antarctic polar bears could do a "better job" of trading than the UK within the EU.
He said the only continent that was not experiencing economic growth other than Europe was Antarctica.
He made the comments during a BBC Radio Wales debate on the EU referendum.
"We've got ourselves involved in this organisation that was created post-World War Two... Well since then the rest of the world has boomed. The only continent on the planet that isn't growing apart from Europe is Antarctica.
"And quite frankly if the polar bears there figured out how to trade they'd probably be doing a lot better than us lot."
Plaid Cymru's Lord Wigley said the uncertainty of a Brexit would "undermine new investment."
"There has to be some provision made for a transition but we don't know how long the transition will be," he said.
"New investment needs economic certainty," he said,