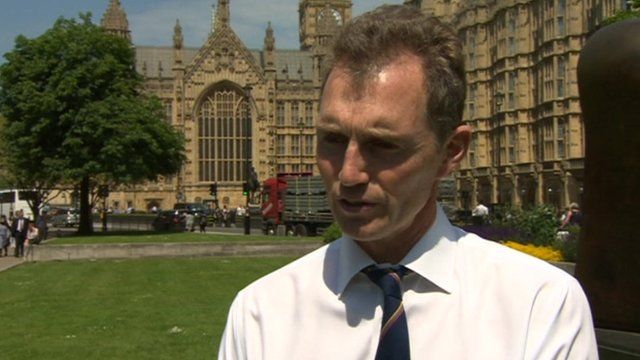 Video
EU referendum: NHS 'pressure from poorer countries'
The Welsh NHS would need an extra £246m a year by 2030 to cope with EU migration if the UK stays in the union, leave campaigners have said.
Tory Monmouth MP David Davies said forecasted migration would place "huge pressure" in the coming years, based on research published by Vote Leave Cymru.
Wales Stronger in Europe said it was "shameful" for Mr Davies to promote "fantasy figures", based on what it claimed was the unlikely prospect of Turkey joining the EU.
But the MP defended the prediction as a reasonable estimate, and denied any scare tactics.
Go to next video: Rival sides battle over EU referendum claims