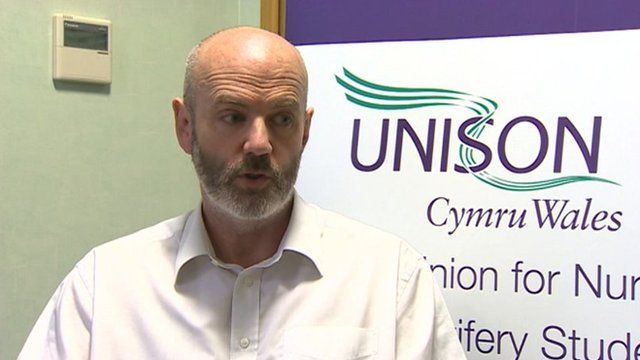 Video
Council staff 'anxious and fearful' amid shake-up limbo
Trade unions representing council workers have called for urgent talks with the Welsh Government over what they call the "state of limbo" affecting local government.
Former Public Services Minister Leighton Andrews had been planning to cut the 22 councils to eight or nine, but lost his seat at the assembly election.
First Minister Carwyn Jones has said Labour's minority Welsh Government will have to rethink its plans to win wider support.
Dominic MacAskill, head of local government in Wales for Unison, called for clarity on the reorganisation and said the uncertainty was affecting the workforce and the quality of services.