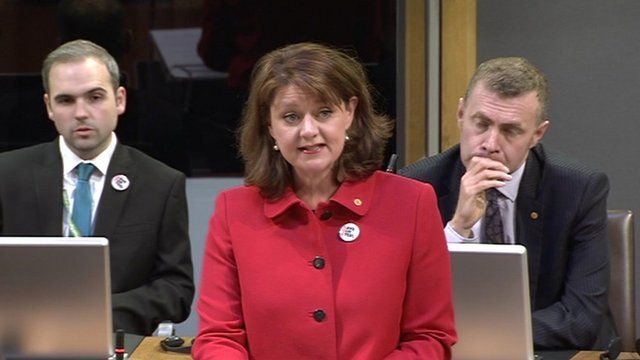 Video
Leanne Wood: Labour's smearing of Plaid will not be forgotten
Plaid Cymru leader Leanne Wood has warned her party would vote against a new Welsh Labour Government if needed, after agreeing a deal that allowed Carwyn Jones to be reappointed first minister.
The compromise ended a week of deadlock in Cardiff Bay, allowing Mr Jones to begin forming a minority government.
But Ms Wood accused Labour of engaging in "bullying" behaviour, and said Welsh Government ministers should not to expect her party to give them an easy ride over the next five years.
She said Labour suggestions Plaid had done a deal with "the right and the further right" were wrong and would not be forgotten.
Go to next video: Move on from 'theatre and intrigue'