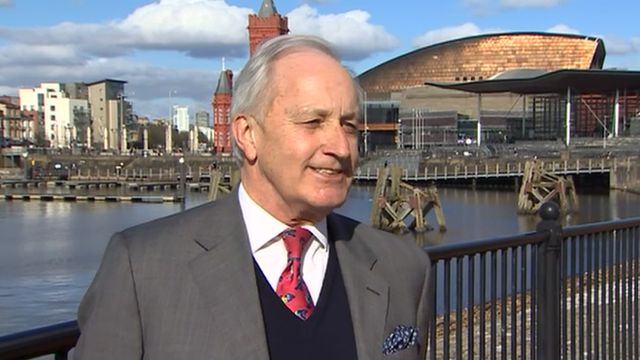 Video
UKIP candidate Neil Hamilton 'devoted' to Wales
Former Conservative MP Neil Hamilton has insisted he is "devoted" to his native Wales after being chosen as one of UKIP's top regional candidates for the assembly election.
It follows a bitter row amid claims that he and other leading UKIP figures were being imposed on Wales.
Experts suggest UKIP could get nine AMs elected via the regional lists, based on a recent ITV poll.
Mr Hamilton, who was born in Monmouthshire and grew up in Carmarthenshire, told BBC Radio Wales that although he lived in England he would base himself in Wales if elected to the assembly.
Go to next video: Hamilton outlines Welsh connections