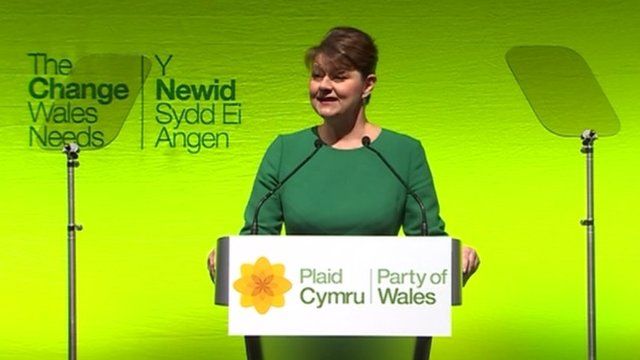 Video
Plaid Cymru promises to deliver the 'change Wales needs'
Plaid Cymru leader Leanne Wood has urged voters who felt "taken for granted" by Labour to switch to her party at May's assembly election.
She told her party's conference in Llanelli that after 17 years of Labour rule in Wales there was a mentality that "this is as good as it gets".
"Our people have been taken for granted far too long," she said.
Ms Wood said voters were now asking what they were getting in return for "a lifetime of loyalty to one party".
She promised Plaid could deliver the "change Wales needs".
Go to next video: Plaid offers 'ambitious' election pledges