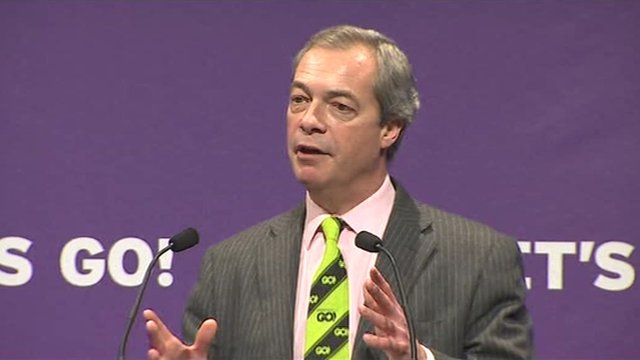 Video
Nigel Farage expects assembly election 'breakthrough' for UKIP
UKIP leader Nigel Farage has said he is optimistic his party would "make a breakthrough" in the Welsh assembly election.
With elections in Wales, Scotland, Northern Ireland and London amongst the polls taking place on 5 May, he told the party's conference in Llandudno UKIP faced a "vast organisational task".
"But I'm pretty optimistic, I'm certainly optimistic here in Wales, that we're going to do very well and make a breakthrough," Mr Farage said.
"We will once again do what we did in the general election, we will surprise the commentators by just how many votes we take from the Labour Party."
Go to next video: Wales will vote to leave EU, says Gill