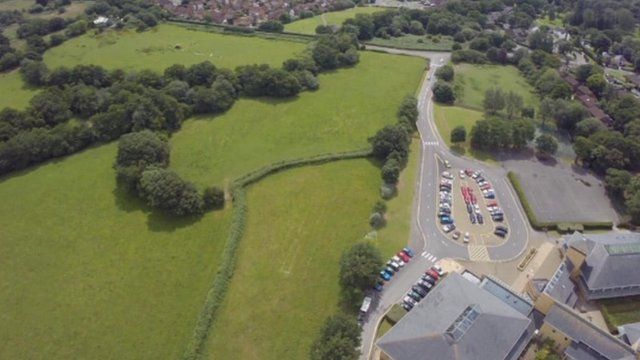 Video
RIFW: Inexcusable to sell land so cheaply, Millar says
The biggest sale of publicly-owned land in Wales in recent years was carried out in a "cavalier" and "disturbing" way, an assembly committee has said.
A firm which bought 15 sites for £21m had already made £19m profit by selling just some of them, the AMs reported.
Another site on the edge of Cardiff, bought for £1.8m, could potentially be worth £39m if sold for housing, they added.
The land sales by the Regeneration Investment Fund for Wales were examined by the public accounts committee.
It found weaknesses in the oversight of RIFW by the Welsh government, which is looking at the report.
Committee chairman Darren Millar said it was "inexcusable" to sell the "crown jewels" of publicly-owned land so cheaply.
Go to next video: 'Taxpayer short-changed by millions'