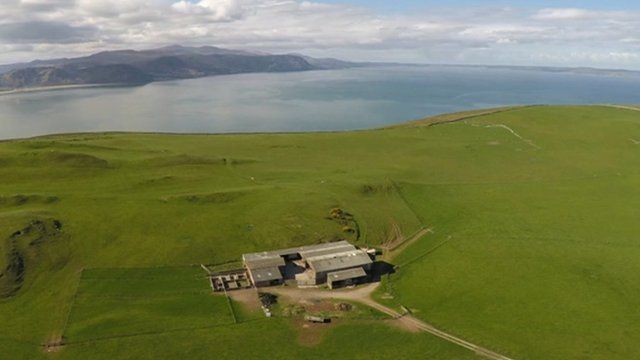 Video
£1 tenant starts work at £1m Parc Farm, Great Orme
When the National Trust offered a £1m farm on the Great Orme in Conwy county for an annual rent of £1, about 2,500 people from around the world applied.
But it was the Jones family who snapped up the house with the most incredible view.
Shepherd Dan Jones has been tasked with running Parc Farm above Llandudno and its 865 acres of sheep grazing land.
It is not just the sheep's welfare the trust is concerned with. They also wanted the farmer to concentrate on conserving the land and its biodiversity, which was one of the incentives behind the nominal rent.
Mr Jones said it was a rewarding job, adding: "If you help nature a little bit, you can make a big difference."
He spoke to John Maguire.
Go to next video: £1m farm's £1 tenant eyes 'challenge'