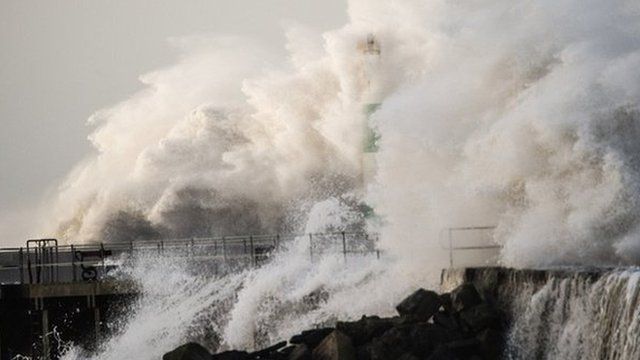 Video
Fresh tide fears for Aberystwyth front prompt fast work
Contractors are working against the clock to protect a promenade which was battered by new year storms from high tides next weekend.
The severe damage to Aberystwyth seafront was caused by high winds, a high tide and a sea surge, and has so far cost £1.5m to repair.
But the tides expected on 1 and 2 February have led to concerns of further destruction.
Councillor Alun Williams, the Bronglais representative on Ceredigion council, said they were preparing for the possibility of a recurrence of the coastal flooding.
"I say possibility because the tide's due to exceed the height that it reached last time," he said.
He was speaking to Peter Johnson on Radio Wales programme.