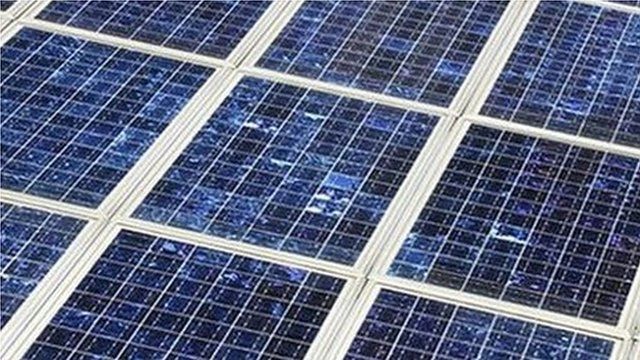 Video
Wales lagging on green jobs growth, says adviser
Wales has been warned that it is not harnessing the full economic potential of its natural environment.
More than 2,000 firms in Wales are now part of the low-carbon goods and services sector.
A report from the environmental think tank Green Alliance said the UK's green economy had remained healthy since the banking crisis.
But Peter Davies, an adviser to the Welsh government on green policy, said Wales was not yet a "go-to location" for green businesses.
Martin Rhisiart, from Glamorgan Business School, told Radio Wales that subsidies would still be a "key driver" for firms in the sector.
However, Keith Baker, whose Swansea firm builds solar panels, said more people were embracing renewable energy. Both spoke to Peter Johnson.