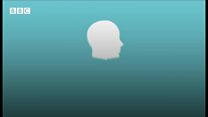 Video
Automated robot jobs the 'fourth industrial revolution'
As many as one in three jobs in Wales could be lost to machines by 2030 in what has been described as the "fourth industrial revolution".
A leading think tank has predicted jobs could be transferred to robots in traditional "white-collar" jobs such as accounting, call centre work and law, although the greatest impact will be seen in the manufacturing sector.
46.4% of jobs in manufacturing, 32.3% in finance and 44% in wholesale and retail are forecast to be lost by the early 2030s.
Less affected will be human health and social work, which are expected to affect less than a fifth of jobs.
Go to next video: Robots 'extraordinary' and 'terrifying'