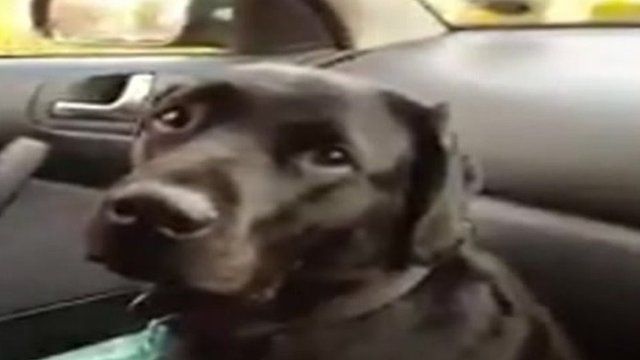 Video
Guide dog and owner reunited in time for Christmas
A guide dog and her owner who spent weeks apart have been reunited in time for Christmas.
Roderick Wilson, 56, from Rhoose, Vale of Glamorgan, was taken to hospital after being found unconscious at his home with Neena, his eight-year-old Labrador.
He was treated for pneumonia, while Neena was taken care of by a Guide Dogs boarder volunteer.
"Once I came around my first thought was for Neena," Mr Wilson said.
"She's my family and is with me all the time. To know she was being taken care of was a relief."
The pair have been together for six years and their emotional reunion was captured on video by Dai Lloyd, a friend of Mr Wilson's.
"It was great to see her. I know I will recover so much better at home with her," said Mr Wilson, who lost his sight to diabetes.
Deborah Rees, from Guide Dogs Cymru, said: "Guide dogs and their owners go through a period of intensive training together before qualifying as a partnership, so they form a strong bond.
"A guide dog is more than just a mobility aid to its owner - it is a loving and faithful companion, and very much part of the family."
Video credit: Dai Lloyd