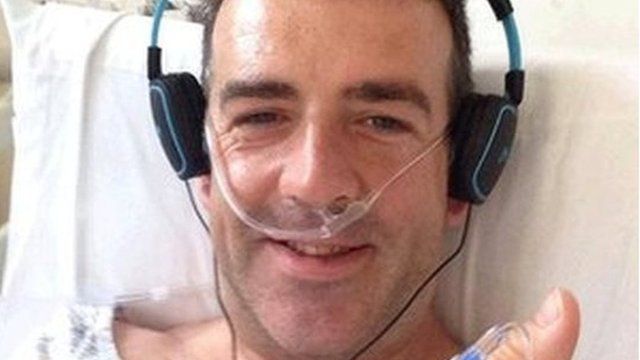 Video
Cancer campaigner: 'Daddy will die sooner than most people'
A campaigner has said he has no regrets over making a personal battle against cancer public in a fight for treatment.
Irfon Williams was forced to move to England to receive the drug Cetuximab to treat bowel cancer.
A medical review of the drug followed a campaign by Mr Williams and it is now available in Wales.
But the cancer patient, who lives in Bangor, Gwynedd, has learnt that despite initial treatment success, the disease has now spread.
He described the difficult discussions he has had with his children, saying: "The reality is, daddy is going to die sooner than most people are going to die."