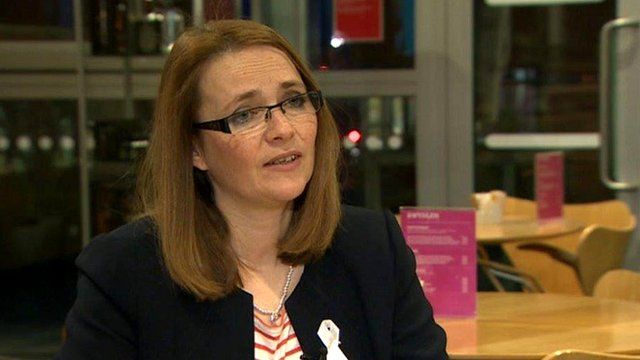 Video
Kirsty Williams backs 'most generous' UK student finance
The biggest change to student finance in Wales in a generation has been announced by Education Secretary Kirsty Williams.
All students will get £1,000 a year before a means-tested grant to help with living costs.
But it will be less generous to those from better off families than Prof Sir Ian Diamond's suggested threshold.
Students from households earning more than £59,200 now - not £80,000 - will only be eligible for the basic £1,000.
The tuition fee grant of £5,100 will be scrapped and replaced with a maintenance grant of just over £8,000 for students from the most disadvantaged families.
Ms Williams told BBC Wales political correspondent Daniel Davies it would be the most generous system anywhere in the UK.
Go to next video: Students 'need help with living costs'