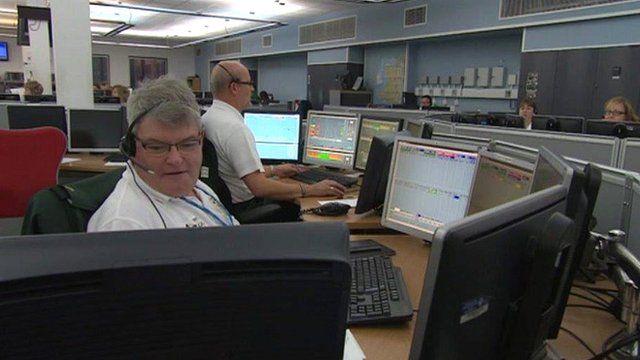 Video
Ambulance and police 'hand in hand' on winter pressures
As NHS Wales gears up for growing demand on hospital emergency units this winter, the Wales Ambulance Service is looking at ways of easing pressures.
A mobile mini-assessment ward will be used as a last resort outside A&E departments in a bid to stop queues of ambulances building up.
And more clinicians will be on hand to assess 999 calls when they come in to stop ambulances being deployed unnecessarily.
Paramedic Richard Lee, director of operations for the Welsh Ambulance Service, says for the first time their clinicians will be working hand-in-hand in police control rooms this winter - with the aim of freeing up more ambulances and police for the most urgent cases.
Go to next video: Get the right care by 'choosing well'