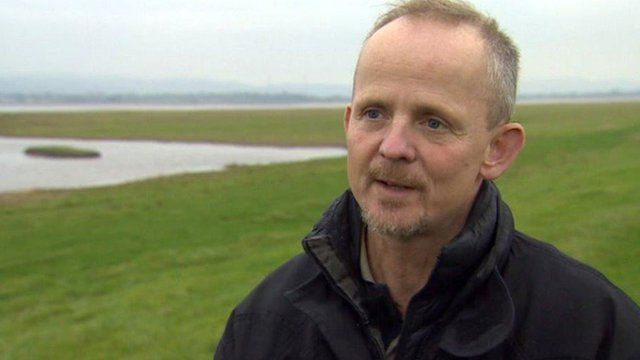 Video
Tidal lagoon: WWT wants 'years' of wildlife data
An independent review into the feasibility of tidal lagoon energy is set to go to the UK government.
It is a key stage for those hoping to build the first tidal lagoon in Swansea Bay, with more projects lined up in Cardiff, Newport and Bridgwater Bay.
The Wildfowl and Wetlands Trust (WWT) has nature reserves at Llanelli but also at its headquarters at Slimbridge on the Severn estuary.
WWT's Peter Morris said they were "cautiously very excited" about the plans.
But he told BBC Wales environment correspondent Steffan Messenger they also wanted the roll-out of lagoon projects to proceed with caution - over an eight-year period to properly study the impact on fish, birds and the creatures in the mud they feed off.
Go to next video: Prince Charles visits wetland centre