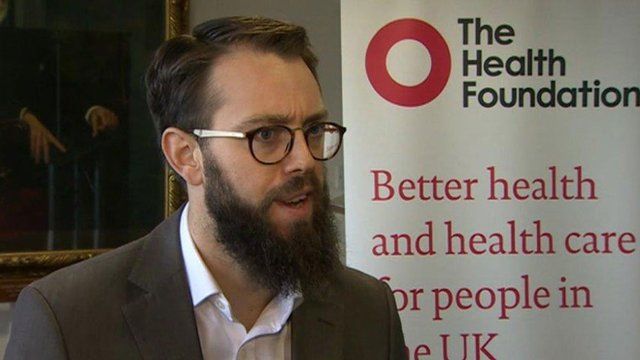 Video
Social care challenges 'far starker' than for NHS
The NHS in Wales could face a £700m black hole in its finances in just three years time according to new research by leading experts.
The health service here is "currently facing the most financially challenging period in its history," according to the Health Foundation.
Head of economics at the independent think-tank Adam Roberts said unless the NHS could find efficiencies and keep pay under control, as demand rises, there is a risk that other public service budgets could be hit by 2019-20.
He also told BBC Wales health correspondent Owain Clarke that the challenge facing social care from rising pressures was "far starker".
Go to next video: NHS Wales finances 'at crossroads'