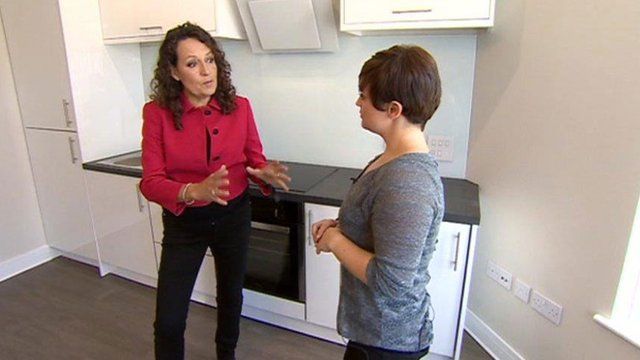 Video
Agent takes a 'tour' around the Rent Smart registration
There are fears that thousands of landlords in Wales will be breaking the law without realising it, with just six weeks to go until all will have to be registered.
The Rent Smart scheme will require landlords to be trained in their responsibilities and obligations.
The Rental Landlords Association (RLA) said figures showed fewer than 25% had been granted licences by last week.
Only found 25,353 out of a possible 100,000 Welsh landlords are registered.
Ffion Paschalis works for a letting agency in Cardiff but also rents out her own property after buying a larger house with her partner four years ago.
She showed BBC Wales economics correspondent Sarah Dickins around a flat owned by a professional landlord and explained some of the issues around the new law.
Go to next video: Landlords licensing system launches